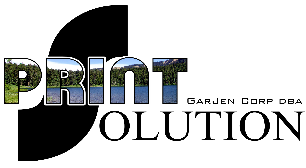 At Print Solution we actually provide our bingo hall clients with a lot more then just marketing materials. With our large base of professional vendors, we are able to provide every sort of printed product they need:
• Birthday cards
• Checks
• Coupon books
• Coupons, tickets, bonus bucks, etc. (including security features)
• Customized annual wall calendars
• Employee handbooks
• Forms of all types
• Game Boards
• Game schedules
• Greeting cards
Our bingo hall clients find it very convenient and cost effective to get all of these items from one source. They know that they can depend on Print Solution to provide all of these professionally produced items, on time, every time. The finest bingo hall in the Northwest has taken advantage of our dedication to customer service for 2 decades now!
SPECIAL EVENTS
Marketing materials for special events are coordinated to provide a uniform look and message to maximize their effectiveness and their probability for a profitable result. We can create a design look for you or use yours. We can provided promotional materials for all of these events from an event logo design to every form of print and digital marketing materials.
New Year's Eve, Anniversary, Valentine's Day, Mardi Gras, Halloween, St, Patrick's Day, 4th of July, Labor Day, Presidents Day, Memorial Day Weekend, Mother's Day, Father's Day, and many others.
• Promotional Flyers
• Tickets
• Posters
• Table Tents
• Newspaper and Magazine Ads
• Invitations
• In-house informational pieces
• Monthly event calendars, Postcards
• Employee Newsletters
• Player Tracking Cards
• Posters, signs & banners
• Presentation checks
• Stationery
• U-pickem's (single and multi-part), Scan Slips
• And every type of marketing material
Print Solution provides it's clients with all of the necessary items well in advance of special events to take full advantage of the materials to help ensure that all of the seats in the house are full.
Email us with what you need, and we will put together a very competitive package price for you.
Be sure to visit our bingo sites at: www.promotingbingo.com and www.bingocalendars.com
• Programs
• Banners
• Mailers
• Signs
• Your need here!!